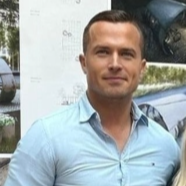 dr inż. Karol Grębowski
This paper presents the concept of repairing the stand of a motorbike speedway stadium. The synchronized dancing of fans cheering during a meeting brought the stand into excessive resonance. The main goal of this research was to propose a method for the structural tuning of stadium stands. Non-destructive testing by vibration methods was conducted on a selected stand segment, the structure of which recurred on the remaining stadium...

Abstract. The paper presents the use of shipping containers in architecture and urban design. Even today, houses and apartments are still too expensive. Since 1923 architects have been improving the living conditions of citizens by building very simple, repeatable forms. With prefabrication technology it became possible to build quicker, causing house prices to decrease. Apartments in block of flats became affordable to more and...

The article presents the dynamic analysis of the historic railway bridge in Tczew as an example of the usefulness of such type of bridge for high-speed trains. The model of the bridge and the simulation of rolling stock passage was performed in SOFISTIK program. The scope of work includes experimental studies, the solution of the problem concerning the correct solution features dynamic model takes into account the dependencies...
seen 4414 times