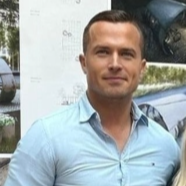 dr inż. Karol Grębowski
This paper presents the concept of repairing the stand of a motorbike speedway stadium. The synchronized dancing of fans cheering during a meeting brought the stand into excessive resonance. The main goal of this research was to propose a method for the structural tuning of stadium stands. Non-destructive testing by vibration methods was conducted on a selected stand segment, the structure of which recurred on the remaining stadium...

The article presents the dynamic analysis of the historic railway bridge in Tczew as an example of the usefulness of such type of bridge for high-speed trains. The model of the bridge and the simulation of rolling stock passage was performed in SOFISTIK program. The scope of work includes experimental studies, the solution of the problem concerning the correct solution features dynamic model takes into account the dependencies...

Objects of cultural heritage are an extremely important element in the proper functioning of the social life. They provide information on our ancestors' actions, as well as shape our culture and social awareness. It is important for the historical objects to provide those information accurately, that is without any unnecessary human intervention over the years of the monument's existence. However, it is not always possible due...
seen 4169 times