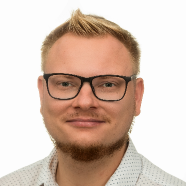 The new ABTS-dot-blot method for the direct determination of antioxidant activity of active packaging that is in contact with foodstuffs has been developed. The usefulness of the new method was verified with the use of agarose, pork gelatin, bacterial cellulose and cellulose-chitosan films with incorporated standard antioxidant – Trolox or plant phytochemicals derived from three types of berry juices (chokeberry, blue-berried honeysuckle,...

Phospholipids (PLs) are important biomolecules that not only constitute structural building blocks and scaffolds of cell and organelle membranes, but also play a vital role in cell biochemistry and physiology. Moreover, dietary exogenous PLs are characterized by high nutritional value and other beneficial health effects, which are confirmed by numerous epidemiological studies. For this reason, PLs are of high interest in lipidomics...

A two‐step high‐performance liquid chromatography (HPLC) method for the profiling and qualitative assessment of oxidized phospholipids (oxPL) present in foods was developed. The applicability of the investigated two‐step HPLC protocol was verified for separation of enzymatically and thermally oxidized hen egg yolk phospholipids (PL) as a relevant food model. In the first step, seven individual PL classes were separated using hydrophilic...
Obtained scientific degrees/titles
Obtained science degree

dr inż. Chemical sciences

(Natural sciences)
seen 1020 times