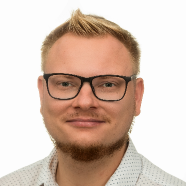 A two‐step high‐performance liquid chromatography (HPLC) method for the profiling and qualitative assessment of oxidized phospholipids (oxPL) present in foods was developed. The applicability of the investigated two‐step HPLC protocol was verified for separation of enzymatically and thermally oxidized hen egg yolk phospholipids (PL) as a relevant food model. In the first step, seven individual PL classes were separated using hydrophilic...

Wyniki licznych badań epidemiologicznych wskazują, że fosfolipidy odgrywają istotną rolę w profilaktyce chorób przewlekłych, z którymi borykają się współczesne społeczeństwa. Omawiane związki są odpowiedzialne za prawidłowe funkcjonowanie błon komórkowych przez zapewnienie odpowiedniej ich płynności oraz przepuszczalności i właściwej aktywności białek błonowych, w tym receptorów. Wspomniane mechanizmy pełnią...

Myrosinase (thioglucosidase, EC 3.2.1.147) is the enzyme responsible for the hydrolysis of glucosinolates (GLs). In plant tissue, myrosinase and GLs are sequestered in separate cellular compartments. As a result of cell disruption, e.g., after pathogen attack or on chopping or grinding during food preparation, the myrosinase comes into contact with GLs and catalyzes the hydrolysis of thioglucosidic bond in GL structure. Consequently,...
Obtained scientific degrees/titles
Obtained science degree

dr inż. Chemical sciences

(Natural sciences)
seen 423 times