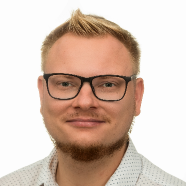 A two‐step high‐performance liquid chromatography (HPLC) method for the profiling and qualitative assessment of oxidized phospholipids (oxPL) present in foods was developed. The applicability of the investigated two‐step HPLC protocol was verified for separation of enzymatically and thermally oxidized hen egg yolk phospholipids (PL) as a relevant food model. In the first step, seven individual PL classes were separated using hydrophilic...

Rozwój zaawansowanych technik analitycznych, który miał miejsce na przestrzeni ostatnich lat, w znaczący sposób przyczynił się do rozwoju lipidomiki – nauki mającej na celu określenie roli związków lipidowych w funkcjonowaniu systemów biologicznym, w tym ludzkiego organizmu. Nieukierunkowana analiza dostarczanych do organizmu i występujących w nim lipidów wymaga zastosowania wysokorozdzielczych technik analitycznych. Wprowadzenie...

Fosfolipidy odgrywają istotną rolę w prawidłowym funkcjonowaniu organizmu ludzkiego. Z tego względu zalecane jest ich codzienne dostarczanie wraz z pożywieniem. Ponieważ aktywność biologiczna fosfolipidów uwarunkowana jest budową chemiczną, niezbędne jest zastosowanie technik analitycznych pozwalających na ustalenie pełnego składu fosfolipidów występujących w żywności, uwzględniające nie tylko klasy fosfolipidów determinowane budową...
seen 139 times