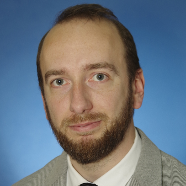 An aluminum silo with initial imperfections is analysed. Two types of imperfections are considered. The first one takes the form of local indentations in the shell; their size and range are adopted on the basis of the standard guidelines. The second type is a global imperfection described through the use of its eigenforms and by means of two-dimensional random fields. The calculations are limited to two cases of loading: negative...

The paper focuses on joint-performance analysis of a built-up cold-formed thin-walled C-sectional column with a fillister (stiffener) of the same type, interconnected with a series of bolts located along the length of the compressed members in specific spacing. The quantity of bolts and the non-connected starting distance of the fillister are considered random variables of the problem. Optimal distribution of joints on the stiffener...

The paper covers two patterns of random field generation: conditional acceptance – rejection method and Karhunen – Loève expansion. The generation of two-dimensional random fields is essential in plates and shells analysis, allowing for a relevant limit and critical state assessment of geometrically and ma-terially imperfect structures. The features of both generation methods dedicate them to selected problems.
Obtained scientific degrees/titles
Obtained science degree

dr inż. Construction

(Technology)
seen 797 times