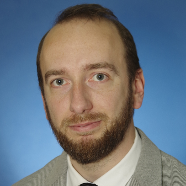 An aluminum silo with initial imperfections is analysed. Two types of imperfections are considered. The first one takes the form of local indentations in the shell; their size and range are adopted on the basis of the standard guidelines. The second type is a global imperfection described through the use of its eigenforms and by means of two-dimensional random fields. The calculations are limited to two cases of loading: negative...

Load tests of bridges are widely performed in a large number of countries. Deterministic comparison of measurement results to the theoretical, FEM (finite element method)-based outcomes with possible further calibration is mostly applied. Sometimes, the data collected in the tests are also used to calibrate the reliability factors of bridge structures or their components. This work proposes to complement the stage of the load test...

The paper discusses reliability assessment of simple random truss structures using three different probabilistic methodologies: the Monte Carlo Method (MCM), the Point Estimate Method (PEM) and the Response Surface Method (RSM). A benchmark truss structure and a simplified full–size engineering tower are both analyzed. A set of ultimate load numerical calculations is performed and the results are taken as the basis of advanced...
Obtained scientific degrees/titles
Obtained science degree

dr inż. Construction

(Technology)
seen 1046 times