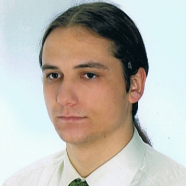 While there are many examples of Intelligent Transport System deployments in Poland, more attention should be paid to traffic incident management and detection on dual-carriageways and urban street networks. One of the aims of CIVITAS DYN@MO, a European Union funded project, is to use TRISTAR (an Urban Transport Management System) detection modules to detect incidents at junctions equipped with traffic signals. First part of paper...

Modelling tools and transport models are required to assess the impact of measures for the effective planning of cycling routes in cities. This paper presents the methodology for developing a four-stage macroscopic model of bicycle traffic for the city of Gdynia, and its use in planning new bicycle routes, considering a modal shift. The model presented in this paper allows for the evaluation of the influence of the characteristics...

Methods used to evaluate the impact of Intelligent Transport System (ITS) services on road safety are usually based on expert assessments or statistical studies. However, commonly used methods are challenging to apply in the planning process of ITS services. This paper presents the methodology of research using surrogate safety measures calculated and calibrated with the use of simulation techniques and a driving simulator. This...
seen 856 times