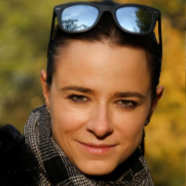 mgr inż. arch. Karolina Taraszkiewicz
The basic urban tissue of medieval European cities consisted of brick townhouses. In the cities of northern Europe, these tenements were characterised by a block based on an elongated rectangular plan, covered with a gable roof with a ridge oriented perpendicularly to the street. The side walls of the tenement house were common for both neighbours and constituted a basic structural element. The gable façades were not loaded with...

The paper gives an evidence that building a large sports facility can generate beneficial urban space transformation and a significant improvement in the dilapidated urban areas. On the basis of theoretical investigations and case studies it can be proved that sports facilities introduced to urban brownfields could be considered one of the best known large scale revitalization methods. Large urban spaces surrounding sport facilities...

The article is based on the results of a survey carried out among students of architecture faculties in several countries, which examined the students' knowledge of shaping the housing environment in such a way as to enable them to fulfil two basic and, at the same time, seemingly mutually exclusive psychological needs of a person: a sense of security and a sense of freedom. In examining these issues, particular emphasis was placed...
seen 299 times