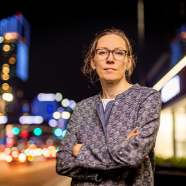 dr inż. arch. Karolina Zielińska-Dąbkowska
Life on Earth evolved in day-and-night cycles. Plants and animals, including insects such as the fruit fly, have a biological clock that controls their circadian rhythms — as the 2017 winners of the Nobel Prize in Physiology or Medicine showed. Now, humans' increasing reliance on artificial lighting is changing those rhythms.

"The struggle for light" is how the Swiss architect Le Corbusier described the history of architecture in 1935. Today, with the skies crowded out by buildings in modern cities, those words should ring in the ears of policymakers and planners. Skyscraper construction is booming. China is the leader, last year completing 88 of the 143 buildings around the world that are taller than 200 metres (see 'Vertical growth'). As the nation's...
Obtained scientific degrees/titles
Obtained science degree

dr inż. arch. Architecture and urban sciences

(Technology)
seen 3108 times