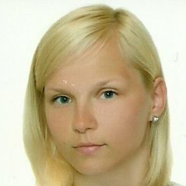 dr inż. Katarzyna Bobkowska
Nowadays, maritime infrastructure is heavily exploited, which requires monitoring. The article presents the implementation of spatial information which are point clouds for monitoring and analysis of the area around the port (buildings and wharves). For this study, point clouds coming from terrestrial (TLS) and airborne laser scanning (ALS), each of them having different accuracy, were used. An important part of the analysis was...

Due to the wide reach of media reports about scientific research and technological tools such as the world wide web (WWW), the Internet, and web browsers, citizens today have access to factual information about the negative impact of artificial light at night (ALAN) on their dark skies, and their health and well-being. This means they can now make educated decisions and take the necessary steps to help protect themselves and their...

The article presents the analysis devoted to human face data obtained by means of precise photographic scanners. Collected point clouds were used to make high precision meshes of human face. The essence of these studies is the comparison of relative features as well as the comparison of absolute models which require as precisely as possible matching of face models. The article focuses on the analysis of various parts of the human...
seen 1566 times