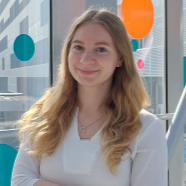 mgr inż. Katarzyna Drozdowska
The chemoresistive sensor response of nanoporous NiO films prepared by advanced gas deposition was investigated by combined resistivity and in situ FTIR spectroscopy, with and without simultaneous light illumination, to detect NO2 and acetone gases. The sensitivity towards NO2 increased dramatically under UV irradiation employing 275 nm light. Improved sensitivity was observed at an elevated temperature of 150 °C. In situ FTIR...

This paper describes a measurement setup (eNose) designed to analyze air samples containing various volatile organic compounds (VOCs). The setup utilizes a set of resistive gas sensors of divergent gas selectivity and sensitivity. Some of the applied sensors are commercially available and were proposed recently to reduce their consumed energy. The sensors detect various VOCs at sensitivities determined by metal oxide sensors' technology...

The exceptionally large active surface-to-volume ratio of carbon nanotubes makes it an appealing candidate for gas sensing applications. Here, we studied the DC and low-frequency noise characteristics of a randomly oriented network of carbon nanotubes under NO2 gas atmosphere at two different wavelengths of the UV light-emitting diodes. The UV irradiation allowed to sense lower concentrations of NO2 (at least 1 ppm) compared to...
Obtained scientific degrees/titles
Obtained science degree

Magister inżynier Materials engineering

(Engineering and Technology)

Obtained science degree

Inżynier Materials engineering

(Engineering and Technology)
seen 793 times