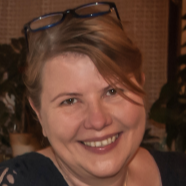 dr hab. Katarzyna Jankowska
The main objective of the study was to assess the potential of three systems (UV irradiation, ozonation, and micro/ultrafiltration) operated in a pilot scale in removal of antimicrobial-resistant fecal bacteria from secondary effluent of the local wastewater treatment plant (700,000 population equivalent). The effectiveness of the processes was analysed using the removal ratio of fecal indicators (Escherichia coli and Enterococcus...

Persistent organic pollutants (POPs) have been a topic of interest in environmental sciences for > 60 years. POPs in the Arctic have been investigated since the 1970s, when first atmospheric measurements revealed the presence of these pollutants in the polar regions. Major contaminant transport routes to the Arctic include atmospheric and oceanic transport, as well as inflow from rivers and sea ice. The sources of pollutants, such...

This study presents the first report on bacterial communities in the sediments of eelgrass (Zostera marina) meadows in the shallow southern Baltic Sea (Puck Bay). Total bacterial cell numbers (TBNs) and bacteria biomass (BBM) assessed with the use of epifluorescence microscope and Norland's formula were compared between bare and vegetated sediments at two localities and in two sampling summer months. Significantly higher TBNs and...
Obtained scientific degrees/titles
Obtained science degree

dr hab. Environmental engineering, mining and energy

(Engineering and Technology)

Obtained science degree

dr Environmental engineering

(Technology)
seen 700 times