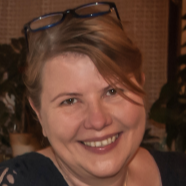 dr hab. Katarzyna Jankowska
The accumulation of micropollutants (MPs) and their increasing concentration in the aquatic environment are an emerging issue for water quality in the world. The complex web of exposure pathways, as well as the variety in the chemical structure and potency of MPs, represents enormous challenges for researchers and policy initiatives. In order to manage MPs, it has to be decided which of them have to be reduced and to what extent,...

The main objective of the study was to assess the potential of three systems (UV irradiation, ozonation, and micro/ultrafiltration) operated in a pilot scale in removal of antimicrobial-resistant fecal bacteria from secondary effluent of the local wastewater treatment plant (700,000 population equivalent). The effectiveness of the processes was analysed using the removal ratio of fecal indicators (Escherichia coli and Enterococcus...

Persistent organic pollutants (POPs) have been a topic of interest in environmental sciences for > 60 years. POPs in the Arctic have been investigated since the 1970s, when first atmospheric measurements revealed the presence of these pollutants in the polar regions. Major contaminant transport routes to the Arctic include atmospheric and oceanic transport, as well as inflow from rivers and sea ice. The sources of pollutants, such...
Obtained scientific degrees/titles
Obtained science degree

dr hab. Environmental engineering, mining and energy

(Engineering and Technology)

Obtained science degree

dr Environmental engineering

(Technology)
seen 1979 times