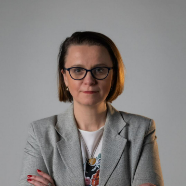 Research background: In a rapidly changing economic environment companies deepen their cooperation, which entails in all sectors of the economy. The progressive increase in market concentration, especially in the banking sector, is caused by various reasons. Purpose of the article: The purpose of this article is to compare the tendencies within market structures in few countries which origin from similar political systems and...

Economic transformation is still an ongoing process in many European countries. Despite common economic roots, the current economic situations are developing differently in different countries. This article will consider the process of economic transformation in terms of the banking sector. It aims to assess the level of banking stability throughout the transformation process in the Western Balkan region, and to assess the determinates...

This paper examines the phenomenon of Islamic banking in Bosnia and Herzegovina. Although almost half of the Bosnian population is recognized as Islamic, there is only one bank purely based on Sharia operating in this country. The aim of the article is to conduct a comparative analysis of the financial standing of this bank and the banking sector in this country and region. The chosen method of analysis is CAMELS which examines...
seen 1583 times