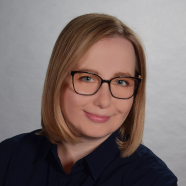 dr inż. Katarzyna Szepietowska
The modelling of a system containing implants used in ventral hernia repair and human tissue suffers from many uncertainties. Thus, a probabilistic approach is needed. The goal of this study is to define an efficient numerical method to solve non-linear biomechanical models supporting the surgeon in decisions about ventral hernia repair. The model parameters are subject to substantial variability owing to, e.g., abdominal wall...

This paper addresses the problem of ventral hernia repair. The main goals are to find an optimal surgical mesh for hernia repair and to define its optimal orientation in the abdominal wall to minimise the maximum force at the tissue-implant juncture. The optimal mesh is chosen from a set of orthotropic meshes with different stiffness ratios for typical hernia placement in the abdominal area. The implant is subjected to an anisotropic...

The paper deals with issue of applying mosquito nets as implants in hernia repair, which have already been used in resource-poor developing countries. Uniaxial tensile tests have been conducted on polyester mosquito meshes in two orthogonal directions. Non-linear elastic constitutive laws parameters have been identified to be applied in dense net material models. Mechanical performance of tested mosquito nets has been compared...
Obtained scientific degrees/titles
Obtained science degree

dr Mechanical engineering

(Engineering and Technology)

Institut National des Sciences Appliquées Centre Val de Loire

Obtained science degree

dr inż. Construction

(Technology)
seen 3264 times