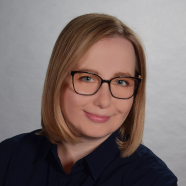 dr inż. Katarzyna Szepietowska
This paper addresses the problem of ventral hernia repair. The main goals are to find an optimal surgical mesh for hernia repair and to define its optimal orientation in the abdominal wall to minimise the maximum force at the tissue-implant juncture. The optimal mesh is chosen from a set of orthotropic meshes with different stiffness ratios for typical hernia placement in the abdominal area. The implant is subjected to an anisotropic...

The paper deals with issue of applying mosquito nets as implants in hernia repair, which have already been used in resource-poor developing countries. Uniaxial tensile tests have been conducted on polyester mosquito meshes in two orthogonal directions. Non-linear elastic constitutive laws parameters have been identified to be applied in dense net material models. Mechanical performance of tested mosquito nets has been compared...

In laparoscopic operations of abdominal hernias some recurrences still take place, even when applying a surgical mesh. This is usually caused by a failure of the connection between the tissue and the implant. The study deals with the influence of an implant's orientation on forces in joints, which connect the mesh to human tissues. In the paper, the implant is modelled as a membrane structure within framework of the Finite Element...
seen 1459 times