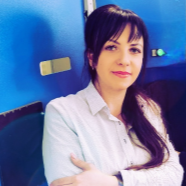 dr inż. Katarzyna Zasińska
The objective of the present project was to determine the effects of powder granulation (fraction of grain size) for the Ti-13Nb-13Zr alloy, produced by powder metallurgy, on its porosity, grain cohesion, compressive strength, and Young`s modulus. Two powder fractions, 45–105 µm, and 106–250 µm were applied. The 50 mass pct of NH4HCO3 was added as a space holder. The specimens were in compaction stage uniaxially pressed at pressure...

The key requirement for the modern endoprosthesis is high durability of the friction components, which results in long and trouble-free operation in the human body. The durability of currently used endoprosthesis is often limited by tribological wear processes of friction components (e.g. between the head and the acetabular component in a hip joint endoprosthesis) [8, 19, 23, 24]. In order to compare the tribological wear, tribological...
seen 497 times