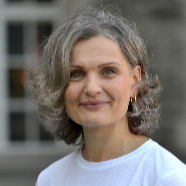 dr hab. inż. arch. Katarzyna Zielonko-Jung
In this paper, on the background of a short overview of the recent advances in the field of Environmental Wind Engineering (EWE), a comparison of wind tunnel experiment and numerical simulation for some cases of airflow around an urban layout have been reported. The purpose of the study is quantitative and qualitative comparison of measurements in the wind tunnel as well as numerical simulation using Ansys Fluent software. The...

In the paper, the authors discuss the construction of a model of an exemplary urban layout. Numerical simulation has been performed by means of a commercial software Fluent using two different turbulence models: the popular k-ε realizable one, and the Reynolds Stress Model (RSM), which is still being developed. The former is a 2-equations model, while the latter – is a RSM model – that consists of 7 equations. The studies have...

This paper presents research which compares the numerical and the experimental results for different cases of airflow around a few urban layouts. The study is concerned mostly with the analysis of parameters, such as pressure and velocity fields, which are essential in the building industry. Numerical simulations have been performed by the commercial software Fluent, with the use of a few different turbulence models, including...
seen 500 times