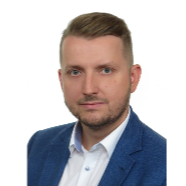 dr inż. Kornel Borowski
This paper concerns reliability of supply in variable speed drive circuits with residual current devices. During normal operation of these circuits high value of leakage current causes unwanted tripping of residual current devices. Immunity of residual current devices to the impulse leakage current should be evaluated. The system for testing of residual current devices and results of the test are presented

This paper presents a new method of fault loop resistance measurement in low voltage systems with residual current devices. The method enables measuring fault loop resistance without nuisance tripping of residual current devices, by application an unconventional waveform of measurement current. It is important for proper verification of the effectiveness of protection against electric shock.

Residual current operated circuit breakers without integral overcurrent protection should be back-up protected. As back-up protection devices, overcurrent circuit breakers are used. The maximum let-through energy and let-through current of the overcurrent devices were evaluated under laboratory conditions. The thermal and electrodynamic risk of residual current devices was analyzed.
seen 175 times