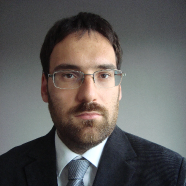 dr inż. Krzysztof Armiński
Assistant Professor
Workplace

Gmach Elektrotechniki i Automatyki pokój E11

Phone

(58) 347 17 42
This paper presents application of an electronic nose prototype comprised of eight sensors, five TGS-type sensors, two electrochemical sensors and one PID-type sensor, to identify odour interaction phenomenon in two-, three-, four- and five-component odorous mixtures. Typical chemical compounds, such as toluene, acetone, triethylamine, α-pinene and n-butanol, present near municipal landfills and sewage treatment plants were subjected...

Drinking Water Distribution Systems (DWDSs) play a key role in sustainable development of modern society. They are classified as critical infrastructure systems. This imposes a large set of highly demanding requirements on the DWDS operation and requires dedicated algorithms for on-line monitoring and control to tackle related problems. Requirements on DWDS availability restrict the usability of the real plant in the design phase....

Critical Infrastructure Systems (CISs) play a key role in modern societies. Their sustainable operation depends heavily on the performance of dedicated structures and algorithms targeting monitoring, control and security aspects. In previous work a Research Platform (RP) for the design and simulation of such systems was presented. This works updates the information on the RP through the description of major hardware and software...
Obtained scientific degrees/titles
Obtained science degree

dr Automatic control and robotics

(Technology)
seen 210 times