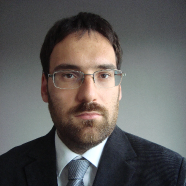 dr inż. Krzysztof Armiński
This paper presents application of an electronic nose prototype comprised of eight sensors, five TGS-type sensors, two electrochemical sensors and one PID-type sensor, to identify odour interaction phenomenon in two-, three-, four- and five-component odorous mixtures. Typical chemical compounds, such as toluene, acetone, triethylamine, α-pinene and n-butanol, present near municipal landfills and sewage treatment plants were subjected...

Drinking Water Distribution Systems (DWDSs) play a key role in sustainable development of modern society. They are classified as critical infrastructure systems. This imposes a large set of highly demanding requirements on the DWDS operation and requires dedicated algorithms for on-line monitoring and control to tackle related problems. Requirements on DWDS availability restrict the usability of the real plant in the design phase....

A principal aspect of quadrocopter in-flight operation is to maintain the required attitude of the craft's frame, which is done either automatically in the so-called supervised flight mode or manually during man-operated flight mode. This paper deals with the problem of flight controller (logical) structure and algorithm design dedicated for the man-operated flight mode. The role of the controller is to stabilise the rotational...
Obtained scientific degrees/titles
Obtained science degree

dr Automatic control and robotics

(Technology)
seen 318 times