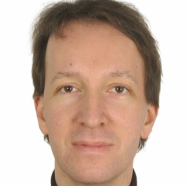 dr inż. Krzysztof Gierłowski
Software-defined networks offer a promising framework for the implementation of cross-layer data-centric security policies in military systems. An important aspect of the design process for such advanced security solutions is the thorough experimental assessment and validation of proposed technical concepts prior to their deployment in operational military systems. In this paper, we describe an OpenFlow-based testbed, which was...

The development of broadband network access technologies available to users on land has triggered a rapid expansion of a diverse range of services provided by terrestrial networks. However, due to limitations of digital communication technologies in the off-shore area, the maritime ICT systems evolution so far has not followed that trend. Despite the e-navigation initiative defining the set of Maritime Services, the progress in...

This paper presents functionality, the most important technology developments and potential use cases of digital communication system, developed to facilitate selected tasks commonly required during off-shore operations and marine research, including: broadband information sharing between platforms isolated from an on-shore communication infrastructure, acquisition of large data-sets from variety of off-shore...
Obtained scientific degrees/titles
Obtained science degree

dr inż. Telecommunications

(Technology)
seen 2435 times