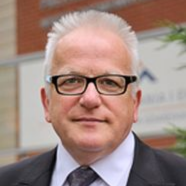 dr hab. inż. Krzysztof Leja
Vice-Dean for Scientific Research
Workplace

Budynek Wydziału Zarządzania
pokój 506

open in new tab

Phone

(58) 347 18 99

E-mail
Współczesna uczelnia, prowadząc działalność dydaktyczną i badawczą, pełni ważną rolę wobec społeczeństwa. W opracowaniach naukowych dotyczących problematyki społecznej odpowiedzialności uczelni poruszane są następujące jej aspekty: społeczny, ekonomiczny, środowiskowy i edukacyjny, zarówno na poziomie instytucjonalnym, jak i systemowym. Autorzy artykułu dostrzegli natomiast brak publikacji dotyczących istotnego elementu społecznej...

Rozwój internacjonalizacji, obok doskonalenia zarządzania i dywersyfikacji misji, jest jednym z najważniejszych zadań stojących przed współczesnymi polskimi szkołami wyższymi. Dostrzeżono to w projekcie ustawy Prawo o szkolnictwie wyższym i nauce. W literaturze światowej można znaleźć liczne opracowania naukowe dotyczące internacjonalizacji kształcenia i badań naukowych. Brakuje natomiast publikacji, podejmujących tematykę implementacji...

The question "Quo vadis, Academia?" is posed by scholars, research administrators, journalists and is also ofound in public opinion in Poland in different contexts. Authors of the article do not call into question the necessity of changes of contemporary universities, but they think that the source of changes should be characterized by a bottom-up approach, especially by those who have already achieved extraordinary scientific...
Obtained scientific degrees/titles
Obtained science degree

dr hab. Management

(Humanities)

Wydział Zarządzania Uniwersytetu Ekonomicznego w Katowicach
seen 560 times