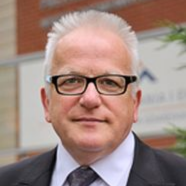 dr hab. inż. Krzysztof Leja
Head of Department
Workplace

Gmach B pokój 209
Objective: The aim of the article is to conceptualise a model of work motivation in the management of universities striving for scientific excellence. Research Design & Methods: The most relevant for our aim is the self-determina tion theory that is applied to the work and organisational domain. We used a nar rative literature review. Findings: The proposed model is derived from the self-determination theory. It includes three...

Autorzy podjęli temat nowatorskiego podejścia uczelni do zamówień publicznych z wykorzystaniem modelu poczwórnej helisy opartej na zamówieniach przedkomercyjnych (pre-commercial procurement). Celem publikacji jest wskazanie możliwości praktycznego zastosowania takiego podejścia na przykładzie pilotażowego projektu e-Pionier, realizowanego w latach 2017-2020 przez Politechnikę Gdańską we współpracy z innymi uczelniami, instytucjami...

Współczesna uczelnia, prowadząc działalność dydaktyczną i badawczą, pełni ważną rolę wobec społeczeństwa. W opracowaniach naukowych dotyczących problematyki społecznej odpowiedzialności uczelni poruszane są następujące jej aspekty: społeczny, ekonomiczny, środowiskowy i edukacyjny, zarówno na poziomie instytucjonalnym, jak i systemowym. Autorzy artykułu dostrzegli natomiast brak publikacji dotyczących istotnego elementu społecznej...
Obtained scientific degrees/titles
Obtained science degree

dr hab. Management

(Humanities)

Wydział Zarządzania Uniwersytetu Ekonomicznego w Katowicach
seen 2368 times