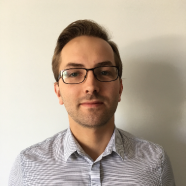 mgr inż. Krzysztof Zagórski
The paper presents recent advances in Poland in the field of high temperature fuel cells. The achievements in the materials development, manufacturing of advanced cells, new fabrication techniques, modified electrodes and electrolytes and applications are presented. The work of the Polish teams active in the field of solid oxide fuel cells (SOFC) and molten carbonate fuel cell (MCFC) is presented and discussed. The review is oriented...

Many of the challenges in solid oxide fuel cell technology stem from chemical and mechanical incompatibilities between the anode, cathode and electrolyte materials. Numerous attempts have been made to identify compatible materials. Here, these challenges are circumvented by the introduction of a working single layer fuel cell, fabricated from a composite of proton conducting BaCe0.6Zr0.2Y0.2O3-δ and a mixture of semiconducting...

Molten salt synthesis method has been used to prepare the single phase magnesium doped lanthanum orthoniobate. The phase composition has been checked by X-ray diffraction method and the microstructure studies have been performed by scanning electron microscopy. The high temperature properties of the material have been investigated by thermogravimetry and electrochemical impedance spectroscopy. A dependence between sample total...
seen 298 times