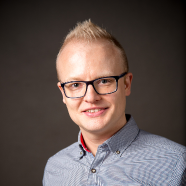 dr inż. Krzysztof Żerdzicki
The thorough analysis of modeling technical fabrics behavior with the viscoplastic Bodner-Partom constitutive law is presented. The study has been focused on differences between the warp and weft direction of the material. To obtain the model's parameters only the uniaxial tensile laboratory tests with three different, but constant strain rates are required. The parameters have been found for polyester fibers PVC coated fabrics:...

In this paper the coupled service (constructional tension) and environmental (sunlight, rainfalls, temperature variations) ageing influence on the polyester-reinforced polyvinyl chloride (PVC)-coated fabric VALMEX is studied. Two cases of the same fabric have been analyzed: one USED for 20 years on the real construction of the Forest Opera in Sopot (Poland), and one kept as a spare material (NOT USED). The following tests have...

The presented work deals with the thermal ageing evaluation for polyester-reinforced and polyvinyl chloride coated fabrics. The architectural fabric AF9032 was exposed to artificial thermal ageing by subjecting the material samples to temperature levels of 80℃ and 90℃ for up to 12 weeks. The mechanical properties of the aged fabric have been separately described by the identified linear piecewise model (with assumption of the elastic...
seen 568 times