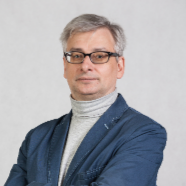 dr hab. inż. Krzysztof Zięba
Profesor uczelni
Workplace

Budynek Wydziału Zarządzania i Ekonomii pokój 302

Phone

(58) 347 24 67

E-mail
Deputy Head of Department
Polska przeszła skomplikowaną drogę przemian gospodarczych by ostatecznie wstąpić do UE. Jednę z sił, pomocnych na tej drodze była i jest przedsiębiorczość. Autorzy podjęli się charakterystyki przedsiębiorczości kobiet w okresie transformacji, porównując ją z przedsiębiorczością w pozostałych 15 krajach UE (przed akcesją Polski). Wykorzystano do tego badania przeprowadzone w 1992, 1999 i 2004 wśród przedsiębiorców regionu gdańskiego....

Over the last forty years, since Bandura (1977) introduced the concept of self-efficacy, there have been a constantly growing number of research publications using this concept. Its early development resulted in the creation of a new construct of entrepreneurial self-efficacy (ESE) proposed for the first time by (Chen et al. 1998). Since then, many different groups of research concerning ESE have emerged - one of them is the study...

The role of entrepreneurship over the last few decades has constantly been growing for a number of reasons. This is accompanied by a growing number of students choosing fields of study where entrepreneurship education is an indispensable part of the curriculum, such as business studies or management. Efficiency of entrepreneurship education, often measured by entrepreneurship intentions revealed by students, is examined in numerous...
Obtained scientific degrees/titles
Obtained science degree

dr inż. Economy

(Economics)
seen 395 times