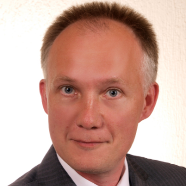 dr hab. inż. Lech Bałachowski
Head of Department
Workplace

Budynek WILiŚ pokój 312

Phone

(58) 347 27 01
In this paper, a numerical undrained analysis of pile jacking into the subsoil using Abaqus software suit has been presented. Two different approaches, including traditional Finite Element Method (FEM) and Arbitrary Lagrangian–Eulerian (ALE) formulation, were tested. In the first method, the soil was modelled as a two-phase medium and effective stress analysis was performed. In the second one (ALE), a single-phase medium was assumed...

The physical modelling of subsoil behaviour and soil-structure interaction is essential for the proper design of offshore structures and port infrastructure. A brief introduction to such modelling of geoengineering problems is presented and some methods and experimental devices are described. The relationships between modelling scales are given. Some examples of penetration testing results in centrifuge and calibration chamber...

Bottom ash from EC Gdańsk and dredged material taken from the mouth of The Vistula were mixed to form an engineering material used for dike construction. Mixtures with different bottom ash content were tested in laboratory to determine its basic physical and mechanical properties. The optimum bottom ash–dredged material mixture, built in the corps of the test dike, contains 70% of ash. The optimum bottom ash content in the mixture...
Obtained scientific degrees/titles
Obtained science degree

dr hab. inż. Construction

(Technology)

Obtained science degree

dr inż. Mechanics

(Technology)

Institut National Polytechnique de Grenoble
seen 891 times