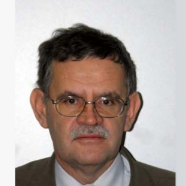 dr hab. inż. Lech Rowiński
Professor
Workplace

Budynek Wydziału Oceanotechniki i Okrętownictwa pokój 216

Phone

(58) 347 19 07
The threat of environmental pollution caused by spilled oil is rapidly increasing along with the expansion of oil exploration, the development of maritime activities and industrial growth. Oil spill incidents usually affect seriously the ecosystem and human life. Therefore, the treatment and recovery of the oil spill have been considered as an ultra-important issue to protect the environment and to minimize its negative impacts...

The idea of living beneath the sea is very new if compared with millennia of shipping activity. In fact, ocean surface was considered mainly as medium suitable for transport of persons and goods as well as aggression and robbery. More practical attempts to live "on" the water surface are limited to well protected internal waters. The presented concept of "an underwater-above water accommodation, especially for residential purposes"...

There is a growing pressure to investigate how to design and build the unmanned underwater vehicles of different types which are devoted towards performing many tasks under the water surface according to the data missions. During the recent years the Department of Ship Design and Subsea Robotics, Faculty of Ocean Engineering and Ship Technology, Gdansk University of Technology designed and built a few types of unmanned underwater...
seen 1529 times