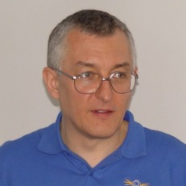 Senior Lecturer
Workplace

Gmach Główny pokój 221

Phone

(58) 347 25 84
Many patients undergoing cardiac surgery have risk factors for both atrial fibrillation and stroke. The left atrial appendage (LAA) is the primary site for thrombi formation. Therefore LAA occlusion devices should be tested for their ability to reduce future cerebral ischemic events in patients with high-risk of haemorrhage. The aim of this study was to evaluate the safety and feasibility of a novel left atrial appendage exclusion...

In vertical shaft pump turbines operating in pumped storage power plants an important role is played by a thrust bearing. Due to the bidirectional character of operation, thrust bearing tilting pads have to be supported symmetrically, which is known to be unfavourable from the point of view of their performance. Large thrust bearings have to be carefully designed so as to minimise excessive thermo-elastic pad deformations. The...

An Inverse Heat Transfer Problem is solved for a sounding rocket module given its geometry and measured temperature profile. The solution is obtained via moving window optimization, a technique for solving inverse dynamics. An analysis is performed to modify the method to avoid oscillatory behavior of the resulting heat flux profile. The method parameters are tuned in relation to characteristic phases of the flight. Results are...
seen 193 times