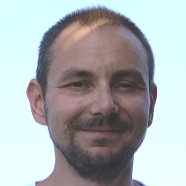 dr hab. inż. Leszek Jarzębowicz
Current sampling techniques and predictive algorithms used in the digital control of electric drives rely on a simple mathematical model that assumes linear current changes upon constant supplying voltages. This paper identifies rotor movement as a factor that makes this assumption invalid when the rotor covers an angular distance of a few tens of degrees during the control interval duration. The errors of the linear current approximation...

Modern drives consist of alternating current electric motors, and the field-oriented control (FOC) of such motors enables fast, precise, and robust regulation of a drive's mechanical variables such as torque, speed, and position. The control algorithm, implemented in a microprocessor, requires feedback from motor currents, and the quality of this feedback is essential to a drive's control properties. Motor phase currents are sampled...

This paper presents a sensorless algorithm designated for the emergency control of an interior permanent magnet synchronous motor (IPMSM) drive in electric or hybrid vehicle. The algorithm is based on analysing the derivatives of motor phase currents measured over the duration of particular inverter states. The method is computationally simple and does not require additional hardware since the derivatives are measured indirectly....
seen 2943 times