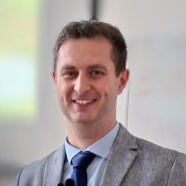 mgr inż. Łukasz Jeliński
Road safety devices are designed to protect road users from the risk of injury or death. The principal type of restraint is the safety barrier. Deployed on sites with the highest risk of run-off-road accidents, safety barriers are mostly found on bridges, flyovers, central reservations, and on road edges which have fixed obstacles next to them. If properly designed and installed, safety barriers just as other road safety devices,...

Roadside trees are one of Poland's most serious road safety issues. Since 2009 more than 2800 people have been killed as a result of tree collisions; this represents about 15% of all of Poland's accident fatalities between 2009 and 2013. In some of the country's regions striking a tree caused more than 30% of all road accident fatalities. With no proper regulations, guidelines or examples of good practice, roadside environments...

Pedestrians are involved and most frequently the victims of every third road accident in Poland. Pedestrian accidents most frequently occur in complex circumstances, as a result of many factors related to the behaviour of drivers and pedestrians. The basic parameters that determine road safety include the perception of traffic and visibility on the road. The paper will present the results of research conducted within the project...
seen 71 times