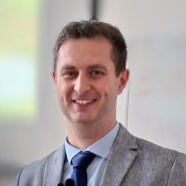 mgr inż. Łukasz Jeliński
Roadside trees are one of Poland's most serious road safety issues. Since 2009 more than 2800 people have been killed as a result of tree collisions; this represents about 15% of all of Poland's accident fatalities between 2009 and 2013. In some of the country's regions striking a tree caused more than 30% of all road accident fatalities. With no proper regulations, guidelines or examples of good practice, roadside environments...

Roadside-related crashes occur when vehicles run off the road. The majority of the crashes have severe outcomes, especially when an object is hit (tree, pole, supports, front wall of a culvert, barrier). These accidents represent app. 19% of all of Poland's road deaths. Roadside crashes involve: hitting a tree, hitting a barrier, hitting a sign or utility pole, vehicle roll-over on the roadside, vehicle roll-over on a slope and...

Key to understanding the needs and tools of road infrastructure management is identifying the hazards and their sources involved in having no or faulty road restraint systems. Clarity is also needed on why the systems are wrongly designed, constructed, built and operated. To ensure that the problem is adequately understood, research and site observations were conducted and...
seen 762 times