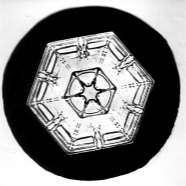 dr inż. Łukasz Marcinkowski
Determination of analytes at trace levels in complex samples (e.g. biological or contaminated water or soils) are often required for the environmental assessment and monitoring as well as for scientific research in the field of environmental pollution. A limited number of analytical techniques are sensitive enough for the direct determination of trace components in samples and, because of that, a preliminary step of the analyte...

The synergistic combination of ionic liquids (ILs) and single-drop microextraction (SDME) involves a powerful coupling toward the development of sustainable analytical methodologies. This overview provides a survey of the literature regarding the IL-SDME, including a database on relevant physicochemical properties of ILs for their application in SDME, the strategies implemented to combine IL-based SDME methods efficiently with...

In this work, hybrid silica-based materials with immobilized ionic liquids (ILs) were prepared by sol–gel technology and evaluated as solid-phase microextraction (SPME) fiber coatings. High loadings of the IL 1-methyl-3-butylimidazolium bis(trifluoromethylsulfonyl)imide ([C4MIM][TFSI]) were confined within the hybrid network. Coatings composition and morphology were evaluated using scanning electron microscopy and energy dispersive...
Obtained scientific degrees/titles
Obtained science degree

dr Chemistry

(Chemical sciences)
seen 1088 times