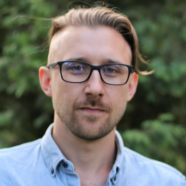 mgr inż. Łukasz Pachocki
Road restraint systems, including safety barriers, are one of the means used to improve road safety. Currently, they can be allowed to general use after passing the specific crash tests. However, it is always important and desirable to evaluate their performance under various realistic conditions, which can happen on the roads. In this study, the behaviour of the cable barrier system in impact conditions different than assumed...

The paper addresses numerical simulations of a concrete vehicle restraint system. The model is described in detail. The advanced material law of the continuous surface cap model was used to analyze the damage locations in concrete barrier segments. The results were validated against the TB41 full-scale crash test. The test was conducted in compliance with European standard EN 1317, and the validation was performed in accordance...

Horizontal curves are one of the elements of road infrastructure where statistically a relatively high number of accidents have been reported. In the last ten years in Poland approx. 10% of all road accidents happened on horizontal curves of roads and was responsible for approx. 14% of all fatalities on Polish roads. Thus, this issue is important and requires extensive research and proper road safety treatments. One possible measure...
seen 729 times