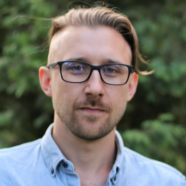 mgr inż. Łukasz Pachocki
The paper concerns with the analysis of normative requirements pertaining to experimental setup of a crash test and its numerical modelling. An overview of parameters describing the collision of a vehicle with a road restraining system is presented. A short description of a concrete road safety barrier is presented. A brief description of numerical modelling procedures for crash tests is given as well. The parametric influence...

The subject of this study is performance of N2/W4/A steel road safety barrier investigated in numerical simulations. System was checked under several types of initial conditions, which were assumed basing on the TB11 and TB32 normative crash tests. The main goal of present study is to investigate the relationship between initial conditions (angle and velocity) of the impact and the severity indices (associated to the vehicle occupant) during...

Road safety barriers are used to increase safety in potentially dangerous places on the roads. They are designed and installed on the roads to prevent any vehicle from getting outside the travelled way or from entering the opposite lane of the road. Barriers, which are used on European roads, have to undergo full scale crash tests according to the EN 1317 standards. Nowadays as a supplement to real crash tests, numerical simulations...
seen 193 times