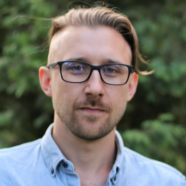 mgr inż. Łukasz Pachocki
The paper presents experiences gained during work with numerical model of Geo Metro vehicle used for simulations of crash tests with road safety barriers. Attention is drawn to the subject of tire/wheel breakage during collision events. Some methods for improvement of the model are presented in the paper. Several results for the normative vehicle numerical tests are introduced. Simulations were carried out using LS-DYNA finite...

Road restraint systems, including safety barriers, are one of the means used to improve road safety. Currently, they can be allowed to general use after passing the specific crash tests. However, it is always important and desirable to evaluate their performance under various realistic conditions, which can happen on the roads. In this study, the behaviour of the cable barrier system in impact conditions different than assumed...

The subject of this study is performance of N2/W4/A steel road safety barrier investigated in numerical simulations. System was checked under several types of initial conditions, which were assumed basing on the TB11 and TB32 normative crash tests. The main goal of present study is to investigate the relationship between initial conditions (angle and velocity) of the impact and the severity indices (associated to the vehicle occupant) during...
seen 261 times