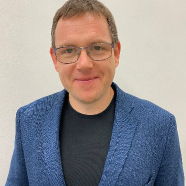 dr hab. inż. Łukasz Piszczyk
Professor
Phone

(58) 347 10 34

E-mail
In this work, biopolyol obtained from two types of industrial crops' processing products: crude glycerol and castor oil was used for preparation or rigid polyurethane-polyisocyanurate foams. Bio-based polyol was obtained via crude glycerol polymerization and further condensation of resulting polyglycerol with castor oil. Rigid polyurethane-polyisocyanurate foams were prepared at partial substitution (0–70 wt.%) of petrochemical...

The increasing use of bio-based fuels and fuel additives, among them biodiesel, causes significant surplus of crude glycerol on the market which creates new challenges in terms of its sustainable utilization. A lot of ways for the incorporation of this by-product into different branches of industry requires purification by expensive and complicated processes. Therefore, researchers are seeking for applications of untreated crude...

Rigid polyurethane foams (rPUs) were synthesized by replacing 35 and 70 wt.% of petrochemical polyol with polyglycerol. Two types of polyglycerol with different molecular weights and hydroxyl numbers were used to obtain new ''green'' polyurethane–polyglycerol foams. The foams were prepared by a single step method for the ratio of NCO/OH groups equal to 2. rPUs synthesized with polyglycerol showed regular cellular structure, with...
Obtained scientific degrees/titles
Obtained science degree

dr inż. Chemical technology

(Technology)
seen 804 times