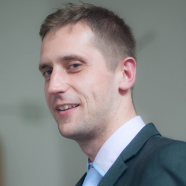 W pracy przedstawiono wyniki badań wytrzymałościowych na zginanie i ściskanie paneli kompozytowych CSIP. Panele składają się z 2 sztywnych okładzin cementowo-magnezjowych zbrojonych włóknem szklanym oraz miękkiego rdzenia ze styropianu. Panele charakteryzują się m.in. niskim ciężarem, szybkim i łatwym montażem oraz wysoką wytrzymałością, ognioodpornością, odpornością na korozję i izolacyjnością cieplną.

The current report is devoted to the flexural analysis of a composite structural insulated panel (CSIP) with magnesium oxide board facings and expanded polystyrene (EPS) core, that was recently introduced to the building industry. An advanced nonlinear FE model was created in the ABAQUS environment, able to simulate the CSIP's flexural behavior in great detail. An original custom code procedure was developed, which allowed to include...

The paper considers numerical models of fracture processes of semi-circular asphalt mixture specimens subjected to three-point bending. Parameter calibration of the asphalt mixture constitutive models requires advanced, complex experimental test procedures. The highly non-homogeneous material is numerically modelled by a quasicontinuum model. The computational parameters are averaged data of the components, i.e. asphalt, aggregate...
seen 1334 times