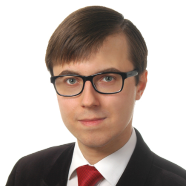 Nitrogen-vacancy color centers in diamond are a very promising medium for many sensing applications such as magnetometry and thermometry. In this work, we study nanodiamonds deposited from a suspension onto glass substrates. Fluorescence and optically detected magnetic resonance spectra recorded with the dried-out nanodiamond ensembles are presented and a suitable scheme for tracking the magnetic-field value using a continuous...

Fused filament fabrication is one of the most rapidly developing 3D printing techniques, with numerous applications, including in the field of applied electrochemistry. Here, the utilisation of conductive carbon black polylactic acid (CB-PLA) for 3D printouts is the most promising. To use CB-PLA as an electrode material, an activation process must be performed, removing the polymer matrix and uncovering the electrically conductive...

The main object of this research was to assess the ability to characterize the gold nanoparticles using optical modalities like optical coherence tomography. Since the nanoparticles, especially gold one, have been very attractive for medical diagnosis and treatment the amount of research activities have been growing rapidly. The nanoparticles designed for different applications like contrast agents or drugs delivery change the...
seen 265 times