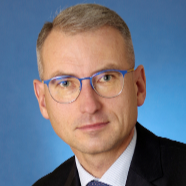 dr hab. inż. Maciej Niedostatkiewicz
Physical properties and X-ray tomography images of five different granular materials: glass bead, glass grit, short grain white rice, sorghum and clay granules (Seramis) are investigated to select the most promising materials for numerical simulations and time-lapse X-ray tomography imaging. The examined materials represent granular materials of non-biological origin (glass bead, glass grit and Seramis) and granular plant materials...

Concrete mix design is a complex and multistage process in which we try to find the best composition of ingredients to create good performing concrete. In contemporary literature, as well as in state-of-the-art corporate practice, there are some methods of concrete mix design, from which the most popular are methods derived from The Three Equation Method. One of the most important features of concrete is compressive strength, which...

Adequately designed natural ventilation is the cheapest and easiest way to effectively remove indoor pollutants and keep the fresh air inside a building. A prediction of performance and effectiveness of ventilation in order to determine the design of a ventilation system can provide real and long term cost savings. The paper presents results of performance (air change rate ACH) and effectiveness (CO2 concentration in the breathing...
Obtained scientific degrees/titles
Obtained science degree

dr inż. Construction

(Technology)
seen 1098 times