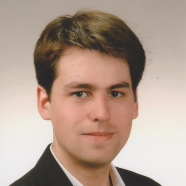 mgr inż. Maciej Tomasz Solarczyk
This paper focuses on an analytical and numerical investigation of aluminium brackets used to fasten light-weight curtain walls to building facilities. The authors propose a solution to increase the load capacity of aluminium brackets by means of additional cover plates (straps). This paper also includes a short survey of literature and material properties concerning the EN AW-6060 T6 aluminium alloy. This paper suggests an initiation...

Niniejsze opracowanie stanowi dokumentację oraz wnioski z badań prototypowego stropu typu filigran z wkładką styropianową.

W pracy opisano mechanizm powstawania rys dla osiowo rozciąganego pręta żelbetowego. Na tej podstawie określono maksymalny i minimalny rozstaw rys, konfrontując otrzymane wyniki z procedurami podanymi w normie europejskiej PN-EN 1992-1-1:2008 oraz w normie polskiej PN-B 03264:2002. Przedstawiono praktyczne wnioski do projektowania, wynikajace z przeprowadzonej analizy.
seen 1043 times