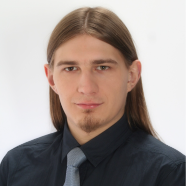 This study reports the interactions of modified nanodiamond particles in vitro with human blood. Modifications performed on the nanodiamond particles include oxygenation with a chemical method and hydrogenation upon chemical vapor deposition (CVD) plasma treatment. Such nanodiamonds were later incubated in whole human blood for different time intervals, ranging from 5 min to 5 h. The morphology of red blood cells was assessed along...

We present the optical measurement techniques used in human skin phantom studies. Their accuracy and the sources of errors in microscopic parameters' estimation of the produced phantoms are described. We have produced optical phantoms for the purpose of simulating human skin tissue at the wavelength of 930 nm. Optical coherence tomography was used to measure the thickness and surface roughness and to detect the internal inhomogeneities....

Skin lesions are commonly treated using laser heating. However, the introduction of new devices into clinical practice requires evaluation of their performance. This study presents the application of optical phantoms for assessment of a newly developed 975-nm pulsed diode laser system for dermatological purposes. Such phantoms closely mimic the absorption and scattering of real human skin (although not precisely in relation to...
Obtained scientific degrees/titles
Obtained science degree

dr inż. Automatics, electronics and electrotechnics

(Engineering and Technology)
seen 168 times