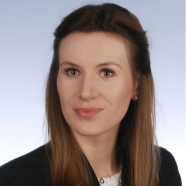 Assistant Professor
Workplace

Budynek " Żelbet" pokój 216

Phone

(58) 347 16 37
The subject of this paper is the analysis and evaluation of the reasons for construction costs increases in urban regeneration projects. The analysis considers major refurbishments of real estates', as well as heavy repair and modernization of the road system. For the period mentioned, the costs from works and expenditure schedules were compared with the costs of additional works, which shows the percentage cost increase in relation...

The requirements to apply Building Information Modelling (BIM) in public investments worldwide are currently very high. Significant interest (sometimes formulated also as a requirement) in BIM technology can be observed also among private investors. Design technology that applies BIM is supported by many private investors due to its numerous advantages. A growing group of construction designers (steel, concrete and reinforced concrete...

The decision making process, in general, is understood as a process of selecting one of the available solutions to the problem. One of possible approaches supporting the process is Bayesian statistical decision theory providing a mathematical model to make decisions of a technical nature in conditions of uncertainty. Regarding above, a detailed subject of the research is to analyze the value of the observation, which is a part...
seen 602 times