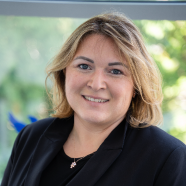 dr inż. Magdalena Ciesielska
Employment
Research fields
In response to the coronavirus pandemic, the European Union (EU) governments develop policies to regulate exclusive health protection actions that consider societal needs with the emphasis on elders. Given that the EU vaccination strategy uses a centralized ICT-based approach, there is little guidance on how seniors are included in national immunization programs (NIP). In this paper, we addressed a knowledge gap of the side effects...

More and more higher education institutions are offering specialized study programs for current and future managers of Smart Sustainable Cities (SSCs). In the process, they try to reconcile the interdisciplinary nature of such studies, covering at least the technical and social aspects of SSC management, with their own traditionally discipline-based organization. However, there is little guidance on how such interdisciplinarity...

Smart cities governance (SCG) consists of both to foster technology-enabled innovation, and to utilize disruptive technologies (DT) outcomes and impacts to increase public value of urban services. Despite widespread discussion of DT benefits, scientific literature identifies multiple determinants of unintended negative consequences (UC) of DT deployment in smart city initiatives. By considering UC as the negative aspects resulting...
Obtained scientific degrees/titles
Obtained science degree

dr Management and quality studies

(Social studies)

Wydział Ekonomii Uniwersytetu Mateja Bela w Bańskiej Bystrzycy
seen 599 times