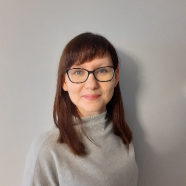 Scientific and Technical Specialist
Monografia jest owocem współpracy środowiska naukowego oraz osób zajmujących się w środowisku otoczenia biznesu wspieraniem przedsiębiorczości rodzinnej, skupionych wokół odbywającej się corocznie od 2011 roku w Łodzi Konferencji Naukowej "Firmy Rodzinne". Zaprezentowane w monografii wyniki badań oraz wnioski i rekomendacje stanowią duży wkład w poszerzanie wiedzy w zakresie zarządzania, Wstęp rozwoju...

This article analyses various aspects of women's experiences in overcoming gender stereotypes that they encounter in family businesses. Historically, entrepreneurship was regarded as a male domain in the literature and entrepreneurs have traditionally been described with typical and stereotypical masculine features. When woman engages in economic activities, she must face the potential incoherence...

Pomimo wielu różnorodnych działań mających na celu zachęcanie młodych osób do przedsiębiorczości, wielu z nich nie przejmuje firm rodzinnych, nie zostaje przedsiębiorcami, a znacznej części nie można nawet określić mianem osób przedsiębiorczych. Zrozumienie, co sprawia, że dana osoba staje się przedsiębiorcą, ma kluczowe znaczenie dla rozwoju nowych firm i przetrwania tych z dłuższą tradycją, firm rodzinnych. W związku z tym, że...
seen 316 times