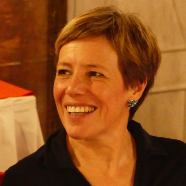 Pełnomocnik Rektora ds.wsp.akad.z Chińską Rep.Ludo
Internacjonalizacja szkolnictwa wyższego wiąże się z wieloma wyzwaniami organizacyjnymi oraz merytorycznymi. niniejszy artykuł jest próbą powiązania zjawiska umiędzynarodowienia z wyzwaniami odnośnie jakości kształcenia, ze szczególnym uwzględnieniem roli rankingów i akredytacji.

Motivation: Nowadays, there is a general understanding that stakeholders are crucial for the successful enterprise. There is also a need to think about Corporate Social Responsibility (CSR) in a global context. Never before corporations enjoyed so much power and authority. Corporations need to evolve, re-think their strategies and change their processes accordingly. However, as of now, there is no agreed way of measuring overall...

Cel naukowy: Celem artykułu jest prezentacja nowej propozycji kształcenia na rzecz przedsiębiorczości na studiach biznesowych (zarządzanie i ekonomia), uwzględniającej edukację w zakresie przedsiębiorczości społecznej. Problem i metody badawcze: W artykule omówiono problem edukacji przedsiębiorczej z punktu widzenia wyzwań zmieniającej się gospodarki oraz ewoluujących oczekiwań stawianych polskim uczelniom wyższym. Główną metodą...
Obtained scientific degrees/titles
Magdalena Popowska (PhD) is a researcher and lecturer of Organization Science and Entrepreneurship at the Faculty of Management and Economics of Gdansk University of Technology. For many years she has been in charge of exchange programmes, double degrees and other internationalization activities. In 2008-2016 she was a Vice-Dean for International and Public Affairs and now she is a Dean Proxy for International Cooperation. Her PhD was a comparative study on the internationalisation of SMEs in France and Poland. Today, her research is mainly focused on entrepreneurship, corporate social responsibility, and corporate governance. She took part in two research EU projects and was a leader of an Intensive Programme (summer school) within LLP in 2013. M. Popowska is also a 'part-time' entrepreneur.
seen 452 times