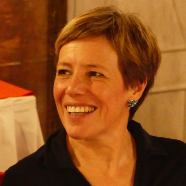 This study takes a macro perspective to examine the associations between the economic deployment of information and communication technology (ICT), women's labor market participation, and economic growth in Central–Eastern European countries between 1990 and 2017. We use data extracted from World Bank Development Indicators, World Development Reports, and the World Telecommunication/ICT Indicators Database. Our methodological framework...

Background. Nowadays, corporate entrepreneurship (CE) is perceived as an essential approach to boost the innovation and creativity within existing organizations for achieving higher opportunities in the market. This paper examines this concept, which has been largely discussed in the Anglo-Saxon world over the last thirty years. Like for many other phenomena, also in case of CE, this discussion has provided numerous conceptualizations,...

Motivation: Nowadays, there is a general understanding that stakeholders are crucial for the successful enterprise. There is also a need to think about Corporate Social Responsibility (CSR) in a global context. Never before corporations enjoyed so much power and authority. Corporations need to evolve, re-think their strategies and change their processes accordingly. However, as of now, there is no agreed way of measuring overall...
Obtained scientific degrees/titles
Magdalena Popowska (PhD) is a researcher and lecturer of Organization Science and Entrepreneurship at the Faculty of Management and Economics of Gdansk University of Technology. For many years she has been in charge of exchange programmes, double degrees and other internationalization activities. In 2008-2016 she was a Vice-Dean for International and Public Affairs and now she is a Dean Proxy for International Cooperation. Her PhD was a comparative study on the internationalisation of SMEs in France and Poland. Today, her research is mainly focused on entrepreneurship, corporate social responsibility, and corporate governance. She took part in two research EU projects and was a leader of an Intensive Programme (summer school) within LLP in 2013. M. Popowska is also a 'part-time' entrepreneur.
seen 1097 times