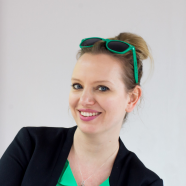 Magdalena Szuflita-Żurawska
Senior Librarian
Workplace

Gmach Główny pokój 100/7

Phone

(58) 347 11 99
Kierownik Sekcji Inf. Nauk-Tech Biblioteki PG
Phone

58 347 24 01

E-mail
The European Commission states that Open Access to scientific resources funded by the European Union shall facilitate the use of research results financed from the public funds. Moreover, it will cause an increase in the innovative capacity of Europe. The Open Access landscape is determined by several factors such as mandates. The open mandate may be voluntary or mandatory and implemented at the institutional, national or international...

This study examines the scholarly communication activities in two scientific fields, chemistry and economics, in a Polish context. The dissertation aims at investigating what characterises the publishing choices of researchers and what supplementary forms for the dissemination of research output are used by scholars. In addition, the paper is looking into what are the views and awareness of open access and institutional repositories...

Objective: The aim of the article is to conceptualise a model of work motivation in the management of universities striving for scientific excellence. Research Design & Methods: The most relevant for our aim is the self-determina tion theory that is applied to the work and organisational domain. We used a nar rative literature review. Findings: The proposed model is derived from the self-determination theory. It includes three...
seen 1370 times