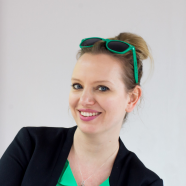 Magdalena Szuflita-Żurawska
Senior Librarian
Workplace

Gmach Główny pokój 100/7

Phone

(58) 347 11 99
Pełnomocnik Rektora PG ds. otwartej nauki
Kierownik Sekcji Inf. Nauk-Tech Biblioteki PG
Phone

58 347 24 01

E-mail
Objective: The aim of the article is to conceptualise a model of work motivation in the management of universities striving for scientific excellence. Research Design & Methods: The most relevant for our aim is the self-determina tion theory that is applied to the work and organisational domain. We used a nar rative literature review. Findings: The proposed model is derived from the self-determination theory. It includes three...

Measuring the growth of research productivity is a core element of performance in the higher education sector. This paper aims to analyse the scientific productivity of the Visegrád Group countries (2010-2019) based on data from the WoS and Scopus databases as well as data from secondary sources (demographic and socio-economic factors). Quantitatively, although Poland has the highest output, this is due to its comparative size,...

Nowadays, Open Research Data, as one of the three pillars of Open Science (along with Open Access and Open Scholarly Communication), is gaining enormous attention from different academic and commercial environments. A wide range of scientific disciplines represent and produce different types of data and at the same time, gather different issues and problems in terms of sharing and dissemination research output. This chapter aims...
seen 10742 times