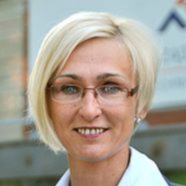 dr hab. Małgorzata Gawrycka
Professor
Workplace

Budynek Wydziału Zarządzania i Ekonomii pokój 309

Phone

(58) 347 26 75
Vice-Dean for Studies
Workplace

Budynek Wydziału Zarządzania i Ekonomii pokój 412

Phone

(58) 347 27 51
The aim of the research presented in this paper is to present the relations between labour and capital in the national economy, resulting from technological and structural changes taking place in the years 1991 to 2008. The structure of the paper is as follows. It first presents the functional determinants for the Polish economy in 1991-2008 affecting the phenomenon subject to study. Then it presents the preliminary analysis of...

Szeroka analiza literatury, dokumentów prawnych i danych statystycznych ukazująca obraz możliwości i uwarunkowań zmniejszenia niedoborów na rynku pracy w Polsce poprzez zatrudnianie emigrantów z krajów byłego Związku Radzieckiego.

Aim/purpose – The aim of this paper is to examine the impact of structural changes taking place in the Polish economy on the share of labour in national income. Design/methodology/approach – The scope of this study includes a review of the literature dedicated to the issue and an empirical analysis of data available on this topic. The study uses elements of descriptive statistics and the method of induction. Findings – The conducted...
seen 385 times