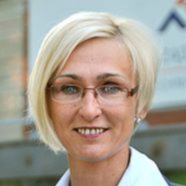 dr hab. Małgorzata Gawrycka
Associate professor
Workplace

Budynek Wydziału Zarządzania i Ekonomii pokój 309

Phone

(58) 347 26 75
The aim of article is to examine and compare the views of employers and future employees on the desirable competencies of the potential labour market participants. The applied research method is a combination of qualitative and quantitative methods – interviews conducted among recruiters (representing potential employers) and a survey of university graduates (future employees). The study shows that both the Polish graduates and...

This study aims to examine the impact of green transition and globalization processes on changes in the labour share. The study covers 76 national economies diversified in development, global production share and energy transition stage from 2000 to 2018. Based on the Total Economy Database data, panel models of the relationship between green transition, globalization and the labour share in the national income were estimated....

Aim/purpose: the aim of this article is to examine the opinions of students and graduates of the faculty of economics of a technical university as regards their selfassessment of their preparation for entering the modern labour market. All the respondents participated during their studies in didactic projects aimed at improving their competencies taking into account the expectations of potential employers. Design/methodology/approach:...
seen 2066 times