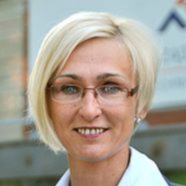 dr hab. Małgorzata Gawrycka
Associate Professor
Workplace

Budynek Wydziału Zarządzania i Ekonomii pokój 309

Phone

(58) 347 26 75
Vice-Dean for Studies
Phone

(58) 347 18 99
Aim/purpose – The aim of this paper is to examine the impact of structural changes taking place in the Polish economy on the share of labour in national income. Design/methodology/approach – The scope of this study includes a review of the literature dedicated to the issue and an empirical analysis of data available on this topic. The study uses elements of descriptive statistics and the method of induction. Findings – The conducted...

The aim of article is to examine and compare the views of employers and future employees on the desirable competencies of the potential labour market participants. The applied research method is a combination of qualitative and quantitative methods – interviews conducted among recruiters (representing potential employers) and a survey of university graduates (future employees). The study shows that both the Polish graduates and...

The aim of this study is to examine changes in the share of the wage factor in national income, in selected EU countries against labour productivity and investment rates reflecting changes in capital-labour relations, indicated by researchers as determinants of change of the share of the wage factor in national income. The scope of the study includes a review of literature devoted to the issue of wage factor share in national income...
seen 271 times