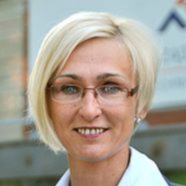 dr hab. Małgorzata Gawrycka
Profesor uczelni
Workplace

Budynek Wydziału Zarządzania i Ekonomii pokój 309

Phone

(58) 347 26 75
Vice-Dean for Studies
Workplace

Budynek Wydziału Zarządzania i Ekonomii pokój 412

Phone

(58) 347 27 51
Aim/purpose – The aim of this paper is to examine the impact of structural changes taking place in the Polish economy on the share of labour in national income. Design/methodology/approach – The scope of this study includes a review of the literature dedicated to the issue and an empirical analysis of data available on this topic. The study uses elements of descriptive statistics and the method of induction. Findings – The conducted...

The aim of article is to examine and compare the views of employers and future employees on the desirable competencies of the potential labour market participants. The applied research method is a combination of qualitative and quantitative methods – interviews conducted among recruiters (representing potential employers) and a survey of university graduates (future employees). The study shows that both the Polish graduates and...

The aim of the study is to examine the opinion of a group of women on their economic activity and decisions related to retirement. The first part of the article reviews previous research related to the economic activity of older people with a special focus on women. In the empirical part of the article, women's opinions on issues related to retirement were analyzed. The research was carried out in 2016 on a sample of 45 women,...
seen 300 times