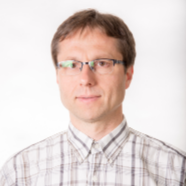 Nowoczesne a przy tym ekologiczne i ekonomiczne rozwiązania wyposażenia budynków w instalacje techniczne zakładają integrację konstrukcji z wyposażeniem. Artykuł opisuje badania eksperymentalne stropów zespolonych typu "Sandwich" o rozpiętości do 16 m i szerokości do 3m, w których już na etapie prefabrykacji montuje się instalacje elektryczne, wentylacyjne, cieplne, klimatyzacyjne i inne. Elementy stropowe składają się z dwóch...

An experimental investigation was conducted on 30 CFST columns. An influence of the following factors on load-carrying capacity of the investigated columns was analyzed: the column slenderness (l1 = 42, l2 = 27 and l3 = 15), the tube thickness (the reinforcement ratio was equal to 4% or 6%), the way of applying the load to CFST columns (through the concrete core or through the entire cross-section), the bond strength between a...

Porous concrete is commonly used in civil engineering due to its good thermal insulation properties in comparison with normal concrete and high compression strength in comparison with other building materials. An extremely porous concrete, called 'lightweight aggregate concrete with open structure' (LAC), is used in some German plants to produce prefabricated wall components. They are used mainly in hall buildings, e.g. supermarkets....
Obtained scientific degrees/titles
Obtained science degree

dr inż. Construction

(Technology)
seen 970 times