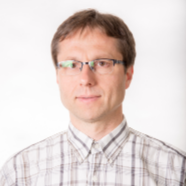 Nowoczesne a przy tym ekologiczne i ekonomiczne rozwiązania wyposażenia budynków w instalacje techniczne zakładają integrację konstrukcji z wyposażeniem. Artykuł opisuje badania eksperymentalne stropów zespolonych typu "Sandwich" o rozpiętości do 16 m i szerokości do 3m, w których już na etapie prefabrykacji montuje się instalacje elektryczne, wentylacyjne, cieplne, klimatyzacyjne i inne. Elementy stropowe składają się z dwóch...

An experimental investigation was conducted on 30 CFST columns. An influence of the following factors on load-carrying capacity of the investigated columns was analyzed: the column slenderness (l1 = 42, l2 = 27 and l3 = 15), the tube thickness (the reinforcement ratio was equal to 4% or 6%), the way of applying the load to CFST columns (through the concrete core or through the entire cross-section), the bond strength between a...

The possibilities of using concrete piles in a polymer composite reinforced with glass fibres in offshore facilities were shown. Laboratory tests of CFGFRPT type piles compressed axially and in eccentric compression for the analysis of CFGFRPT piles were used. Methods of analysis of dynamic systems for mathematical modelling of the displacement of the hammer in the pile driving process were applied. The possibilities of combining...
Obtained scientific degrees/titles
Obtained science degree

dr inż. Construction

(Technology)
seen 1045 times