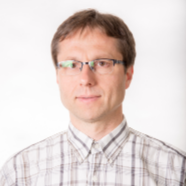 Senior Lecturer
Workplace

Budynek " Żelbet" pokój 225

Phone

(58) 347 10 96
An experimental investigation was conducted on 30 CFST columns. An influence of the following factors on load-carrying capacity of the investigated columns was analyzed: the column slenderness (l1 = 42, l2 = 27 and l3 = 15), the tube thickness (the reinforcement ratio was equal to 4% or 6%), the way of applying the load to CFST columns (through the concrete core or through the entire cross-section), the bond strength between a...

Porous concrete is commonly used in civil engineering due to its good thermal insulation properties in comparison with normal concrete and high compression strength in comparison with other building materials. An extremely porous concrete, called 'lightweight aggregate concrete with open structure' (LAC), is used in some German plants to produce prefabricated wall components. They are used mainly in hall buildings, e.g. supermarkets....

Praca ma charakter monografii opisującej aktualny stan wiedzy z zakresu badań, teorii i projektowania słupów CFFT (concrete-filled fiber-reinforced polymer tube). Celem prowadzonych przez autora prac studialnych i badań własnych, w tym eksperymentalnych, jest szczegółowa analiza doraźnej nośności i zachowania się słupów CFFT poddanych ściskaniu osiowemu i mimośrodowemu. W pierwszym rozdziale wyjaśniono motywację autora do podjęcia...
Obtained scientific degrees/titles
Obtained science degree

dr inż. Construction

(Technology)
seen 820 times