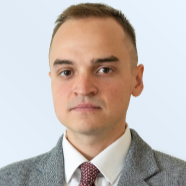 mgr inż. Marcin Burdziński
Doktorant

Phone

+48 58 347 22 32

E-mail
Artykuł dotyczy analizy przyczepności żebrowanego stalowego pręta zbrojeniowego w betonie. Celem pracy była ocena wpływu położenia pręta w betonowym bloku na lokalną zależność naprężenie przyczepności-poślizg. Podjęto także próbę numerycznej symulacji przeprowadzonych eksperymentów w programie ABAQUS. Analizę doświadczalną przeprowadzono za pomocą testu pull-out na dwóch rodzajach próbek – centrycznych i mimośrodowych w dwóch wariantach,...

W artykule przedstawiono podstawowe informacje dotyczące zjawisko przyczepności stalowych prętów i betonu, w sposób szczegółowy opisano autorski program badań tego zjawiska

This article deals with the issue of the bond between concrete and reinforcement. The bond is crucial for reinforced concrete elements because it is possible to transfer forces (stresses) from concrete to the reinforcement. Basic information related to the cooperation of concrete and rebars was recalled in the article. Selected issues concerning theoretical and numerical analysis as well as experiments of the bond phenomenon were...
seen 477 times