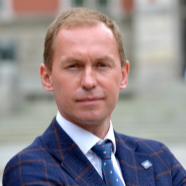 The need for technological transition of electricity production becomes a global problem. However, in coal-dominated Polish power system this need is even more crucial than anywhere, since technical lifetime of the most domestic power plants is ending. In this paper, the impact of the EU Emission Trading Scheme (EU ETS) for CO2 combined with sulfur dioxide (SO2) and nitrogen oxides (NOx) emission trading mechanism on power technology...

This paper presents the methodology of techno-economic analysis for a nuclear unit operating in partial cogeneration mode and its application for the case study: a nuclear power plant planned in Poland. The research objectives were: to propose EPR, AP1000 and ESBWR nuclear condensing-extraction turbine systems modifications required for operation in cogeneration, to determine optimal heat production and heat transport line (HTL)...

This paper presents a method that supports the decision in terms on selecting the best option of a load connection to a low- or medium-voltage power distribution grid, and of a micro-generation source connection to a low-voltage grid. The method is based on the search for the option with the lowest aggregate assessment measure, which is the weighted average of partial assessment measures determined for each of eight considered...
Obtained scientific degrees/titles
Obtained science degree

dr inż. Electrical engineering

(Technology)
seen 301 times