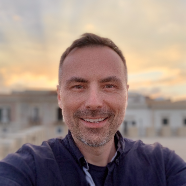 dr hab. inż. Marcin Kujawa
The paper is devoted to the effect of some geometrical imperfections on the critical buckling load of axially compressed thin-walled I-columns. The analytical formulas for the critical torsional and flexural buckling loads accounting for the initial curvature of the column axis or the twist angle respectively are derived. The classical assumptions of theory of thin-walled beams with non-deformable cross-sections are adopted. The...

The paper deals with local buckling of the compressed flanges of cold-formed thin-walled channel beams subjected to pure bending or axially compressed columns. Arbitrarily shaped flanges of open cross-sections and the web-flange interactions are taken into account. Buckling deformation of a beam flange is described by displacement related to torsion of the flange about the line of its connection with the web. Total potential energy...

A rotational resistant stiffness of the zed-purlins connection with sandwich panels is investigated. A simple finite element method model of the connection is proposed. The numerical analysis of the model performed by ABAQUS software, in physically linear and geometrically nonlinear ranges, leads to the rotational resistant stiffness sought. The numerical solution obtained is verified experimentally. Two variants of distribution...
Obtained scientific degrees/titles
Obtained science degree

dr hab. inż. Civil engineering and transport

(Engineering and Technology)

Obtained science degree

dr inż. Civil engineering and transport

(Engineering and Technology)
seen 2860 times