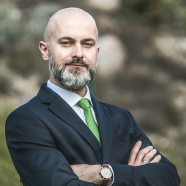 mgr inż. Marcin Marcinkowski
Nowadays, appropriate determination of chemical oxygen demand (COD) fractionation together with degradation kinetics of organic compounds have a prime importance on the design and operation of activated sludge systems. Batch respirometric tests based on the oxygen uptake rates (OUR) and corresponding COD is accepted method to reflect the consumption of biodegradable substrates. The influence of the readily biodegradable (Ss) fraction...

Separate treatment of the sludge digester liquors is an alternative for expansion of the mainstream treatment line. In order to reduce the oxygen demand for nitrification and organic carbon demand for denitrification, a shortcut in the nitrogen conversion pathway has been promoted in recent years, i.e. nitrification-denitrification via NO2-N instead of NO3-N. Although NO2-N is a common intermediate product of nitrification and...

Stan wiedzy w zakresie nowych zastosowań konwencjonalnych reaktorów biologicznych z osadem czynnym. Trendy związane z aplikacją zmodyfikowanych oraz nowych procesów. Podstawy modelowania matematycznego związanego z tymi procesami.
seen 45 times