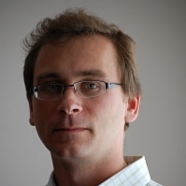 The paper presents the issue of low-temperature transverse cracks which have developed in newly constructed base courses made of high-modulus asphalt concrete mix (HMAC). Numerous transverse cracks developed in the analysed HMAC base during the winter season before the pavement was actually completed, both at the transverse joint locations and in the areas between them. This had not happened so far on such a scale during road construction...

The paper presents selected results of the research program concerning fibre reinforced asphalt concrete. Aramid-polyalphaolefin fibres was used in this study. Selected properties responsible for low temperature cracking and resistance to permanent deformation are presented in this paper. Low temperature cracking susceptibility was evaluated with the results obtained from bending test of rectangular beams with constant rate of...

Warm mix asphalt additives are effective in decreasing production, laying and compaction temperatures of asphalt mixes. However, there are still questions concerning influence of warm mix additives on properties of asphalt mixes and pavement performance. This paper presents results of the comprehensive research of viscoelastic behaviour of asphalt mixes and pavement structures with layers made with warm mix asphalt additives at...
seen 746 times