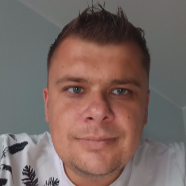 dr inż. Marcin Włoch
Commercially, polyurethanes are produced by the reaction of diisocyanates, polyols (polyester or polyether) and low molecular weight chain extender. Toxicity, moisture sensitivity and phosgene-based synthesis of diisocyanates resulted in investigations focused on obtaining the non-isocyanate polyurethanes (NIPUs). This work presents the review of synthesis and structure–properties relationship of non-isocyanate polyurethanes obtained...

In this paper, the poly(ester-urethane)s obtained using petrochemical and bio-based chain extenders were prepared and characterized. The influence of glycols' origin on the chemical structure, mechanical and thermal properties of the prepared polyurethanes was studied. The materials were synthesised by prepolymer method. The first step involved the reaction of α,ω-dihydroxy(ethylene-butylene adipate (POLIOS 55/20) with 4,4'-diphenylmethane...

Epoxy resins and their fibre or particulate composites are widely used in various industries, including building, naval, aircraft, automotive and aerospace. Modern polymer science and technology focus on the development of green polymers and composites. There are two major areas of interest in the case of epoxy resins: the development of bio-based resins and the production of composites with natural fibers. One of the most interesting...
Obtained scientific degrees/titles
Obtained science degree

dr inż. Chemical technology

(Technology)
seen 1333 times