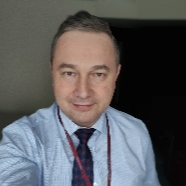 dr hab. inż. Marek Adamowicz
Wind energy conversion systems (WECS) seem to be self-evident elements of the future smart grids. Among many generator types the squirrel cage induction generator (SCIG) characterizes robustness and low cost. A full-scale power converter can perform smooth grid connection over wide speed range of multiple-stage geared SCIG. Increasing number of sensors can improve the WECS control and diagnostics but increasing number of thin wires...

A novel non-isolated resonant quasi-impedance (quasi-Z)-source network DC–DC converter is proposed. The resonant impedance source network is derived from the quasi-Z-source network by including the autotransformer-based resonant cell instead of the second inductor of the quasi-Z-network. The leakage inductance of the autotransformer and two resonant capacitors connected in series with the autotransformer windings constitute a high-frequency...

With an observed increase in the involvement of active consumers in activities aimed at improving energy efficiency and increasing interest in producing energy from renewable sources, there is a need for the development of new technologies enabling the distribution network operators to offer new services and functionalities. Smart MV/LV distribution transformers are characterized by a compact three-stage design, including an...
Obtained scientific degrees/titles
Obtained science degree

dr hab. inż. Automation, electronic and electrical engineering

(Engineering and Technology)

Obtained science degree

dr inż. Electrical engineering

(Technology)
seen 829 times