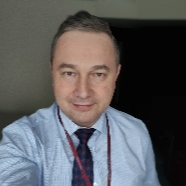 dr hab. inż. Marek Adamowicz
Falowniki typu Z (ZSI) przeznaczone są do układów wymagających szerokiej zmiany wzmocnienia napięciowego, np. w energetyce odnawialnej. Ostatnio zaproponowano w literaturze zmienione struktury - falowniki typu Trans-Z (TZSI) oraz typu T (TSI) - w których dzięki zastosowaniu dławików sprzężonych uzyskano lepsze wzmocnienie niż w ZSI. W tym artykule przedstawiono ideę rozszerzonej struktury TZSI. Zaproponowano dwie nowe struktury...

The application of current source inverters (CSI)in induction motor (IM) drives offers a number of advantages,including: voltage boosting capability, natural shoot-throughshort-circuit protection and generation of sinusoidal voltages.The exact generation of sinusoidal voltages is possible thanks tothanks to the effect of the output ac filter capacitors and mayimprove the accuracy of sensorless IM control. The eliminationof high...

Wind energy conversion systems (WECS) seem to be self-evident elements of the future smart grids. Among many generator types the squirrel cage induction generator (SCIG) characterizes robustness and low cost. A full-scale power converter can perform smooth grid connection over wide speed range of multiple-stage geared SCIG. Increasing number of sensors can improve the WECS control and diagnostics but increasing number of thin wires...
Obtained scientific degrees/titles
Obtained science degree

dr hab. inż. Automation, electronic and electrical engineering

(Engineering and Technology)

Obtained science degree

dr inż. Electrical engineering

(Technology)
seen 1350 times