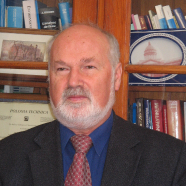 prof. dr hab. inż. Marek Biziuk
The intensive development of agriculture means that more and more toxic organic and inorganic compounds are entering theenvironment. Because of their widespread use, stability, selective toxicity and bioaccumulation, pesticides are among the mosttoxic substances contaminating the environment. They are particularly dangerous in fruit and vegetables, by which people areexposed to them. It is therefore crucial to monitor pesticide...

Amines are important biological compounds, and so their analysis and monitoring in various matrices is worthy of investigation and development.Due to the polar nature of amines, chromatographic analysis of free amines is generally unsatisfactory owing to adsorption and decomposition of the solute on the column, resulting in peak tailing and losses. Therefore, many derivatization reactions are employed to reduce the polarity, improve...

W związku z koniecznością oznaczania szeregu zanieczyszczeń w próbkach środowiskowych i biologicznych, doszło do rozwoju licznych technik i metod analitycznych. Pomimo tych osiągnięć przed analityką nadal stoją liczne wyzwania. Jednym z nich jest oznaczanie pozostałości pestycydów i PCB w próbkach żywności. Najbardziej zaawansowane metody analityczne składają się z wielu etapów, co przekłada się, przede wszystkim, na duże nakłady...
seen 388 times