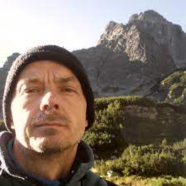 prof. dr hab. Marek Czachor
Profesor
Workplace

Gmach B pokój 411

Phone

(58) 348 60 72
Holographic reduced representations (HRRs) are distributed representations of cognitive structuresbased on superpositions of convolution-bound n-tuples. Restricting HRRs to n-tuples consisting of 1,one reinterprets the variable binding as a representation of the additive group of binary n-tupleswith addition modulo 2. Since convolutions are not defined for vectors, the HRRs cannot be directlyassociated with geometric structures....

The first part of the paper reviews applications of 2-spinor methods to relativistic qubits (analogies between tetrads in Minkowski space and 2-qubit states, qubits defined by means of null directions and their role for elimination of the Peres-Scudo-Terno phenomenon, advantages and disadvantages of relativistic polarization operators defined by the Pauli-Lubanski vector, manifestly covariant approach to unitary representations...

Pokazano w jaki sposób należy obliczać wieloczasowe i wielocząstkowe funkcje korelacyjne w nieliniowej mechanice kwantowej, aby zagwarantować lokalność formalizmu.
Obtained scientific degrees/titles
Obtained science title

prof. Physics

(Physical sciences)

Obtained science degree

dr hab. Physics

(Physical sciences)

Wydział Fizyki Uniwersytetu Warszawskiego

Obtained science degree

dr Physics

(Physical sciences)

Instytut Fizyki PAN
seen 306 times