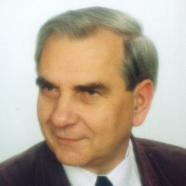 prof. dr hab. inż. Marek Kubale
We address a generalization of the classical 1- and 2-processor unit execution time scheduling problem on dedicated machines. In our chromatic model of scheduling machines have non-simultaneous availability times and tasks have arbitrary release times and due dates. Also, the versatility of our approach makes it possible to generalize all known classical criteria of optimality. Under these stipulations we show that the problem...

Praca jest poświęcona złożoności obliczeniowej problemu cyklicznego szeregowania w systemie otwartym. Autorzy analizując wykazują, że problem jest NP-trudny dla 3 procesorów i konstruują algorytm dokładny dla przypadku dwóch procesorów.Ponadto analizowany jest zwarty wariant cyklicznego systemu otwartego. W tym przypadku autorzy pokazują, że już szeregowanie na dwóch procesorach prowadzi do problemu NP-trudnego.
Obtained scientific degrees/titles
Obtained science title

prof. dr hab. inż. Information and communication technology

(Engineering and Technology)
seen 983 times